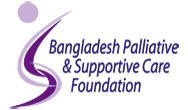 Bangladesh Palliative & Supportive Care Foundation
Vision
A choice of Appropriate Palliative and Supportive Care Service for all.
Mission
To provide integrated high quality Palliative and Supportive care for Adult and Children and their families at Inpatient , Homecare , Day-care ,Out Patients and Hospitals .
Contact Info
| | | |
| --- | --- | --- |
| | Dr.Muzharul Mannan (Partho) | |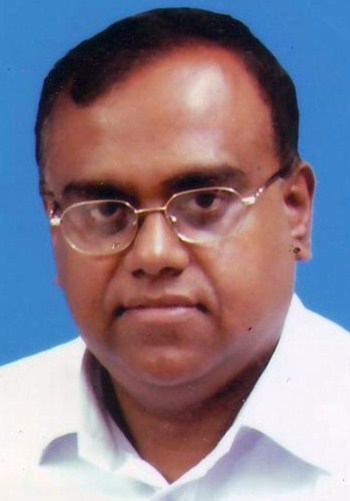 I born in 1970 in Dhaka. Studied at University Laboratory School and College, Dhaka and passed SSC and HSC from there. I went to Hungary with government scholarship to study Medicine at Semmelweis Medical University, Budapest. After my graduation and internship from Semmelweis Medical University, I return home in 1998 and started my postgraduate training. I had my training in Internal Medicine and Neurology and also worked as a Neurologist for 5 years before got a fellowship in Epilepsy as a HSDP Fellow at National Neuroscience Institute, Singapore in 2003. I have done Diploma in Clinical Neurology at National Institute of Neurology, Queens Square, UK in 2005. Worked as the Head of Medical Division and Consultant Neurologist at Centre for Rehabilitation of the Paralyzed (CRP) for 3 years. I am the present Secretary General of Bangladesh Epilepsy Foundation, Epilepsy Association of Bangladesh, Director Health 21 and Managing Director of Neurology Foundation Hospital, Dhaka. I am the Secretary General of South East Asian Commission for Epilepsy of IBE. I joined Bangabandhu Sheikh Mujib Medical University (BSMMU) as training coordinator to start a Program for Neurodevelopment and Autism in Children in 2010. My wife Salma Mannan had done her Master Degree from department of Social Welfare and Research, Dhaka University and presently works as a Director Neurology Foundation, Dhaka, Bangladesh and Lecturer Abdul Mannan Women's College, Kisorgonj, Bangladesh. We have one son who is 8 years old and named Muhtasim Mannan (SADAB) and One daughter Fariha Mannan (Adrita), who is 3 years old. My father Prof. Dr. M.A. Mannan is a Neurologist by profession and also a Member of National Parliament of the Peoples Republic of Bangladesh. My mother Late Prof. Bashira Mannan was the professor of Social Welfare, Institute of Social Welfare and Research, Dhaka University, Bangladesh. Brother Mr. Mosud Mannan is the Ambassador to Germany, Austria, Hungary, Czech Republic and Slovenia. Sister Mrs. Zeba Mannan is a house wife living in London, UK. I am involved with several National and International Voluntary Organization like Rotary International, Junior Chamber International, Bangladesh Epilepsy Foundation, Health 21 etc. and was worked for Lions International, Red Crescent Society, Bangladesh Scouts etc. I can fluently speak and write English, Hungarian and Bengali. Worked as official Hungarian and Bengali Language Interpreter at State Level Programs. I have Special training and experiences to manage and organize National and International Seminar, Conferences and Cultural events.
Bangladesh Palliative Care Network
Events & Activities