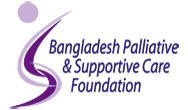 Bangladesh Palliative & Supportive Care Foundation
Vision
A choice of Appropriate Palliative and Supportive Care Service for all.
Mission
To provide integrated high quality Palliative and Supportive care for Adult and Children and their families at Inpatient , Homecare , Day-care ,Out Patients and Hospitals .
Contact Info
| | | |
| --- | --- | --- |
| | Dr. Rubaiul Murshed | |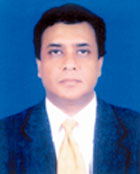 Dr. Murshed completed his medical graduation from Dhaka Medical College in the early 80's.He has been involved in teaching at both Dhaka and Mymensing Medical Colleges. He did his post graduation in pediatric surgery from London, UK. He returned to Bangladesh in late 90's, where he took up clinical practice for a couple of years, after which he proceeded to Canberra, Australia to complete his masters in public health (Focus: Public Health services management). He did his PhD in Health Care Management (topic: Developing policy and procedures to standardize hospitals). He is a cofounder of a non-profit organization 'Centre for Health Care Management' (centre for best medical practices and management) & 'Health 21' - formed to stimulate improvement in Health Services Management in Bangladesh. He writes a regular health column (last 10 years) entitled 'Have a Nice Day' in the 'Daily Star' the leading English newspaper in Bangladesh. He is the author of 'Health Services Management for Developing Countries ', and 'Public Health Services Management in Bangladesh and The Problem of Arsenicosis'. He has also published articles in different European & Asian Journals. He is one of the editors of 'A-Z Bangladesh Medical Directory'. He is also a visiting Professor at the North South University teaching 'Health Services & Hospital Management'. He was part of the commissioning team as head of Medical Services of Square Hospital, Dhaka (managed by Bumrungrad Hospital, Thailand and Methodist group, USA). He was Chief Consultant of Health Care Services Management at the STS Group (Apollo Hospital, Dhaka, Bangladesh). He was also involved in managing Ahmad Medical Centre,Dhaka and United Hospital (management with KPJ Malayasia) .
Bangladesh Palliative Care Network
Events & Activities