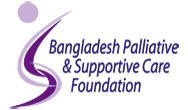 Bangladesh Palliative & Supportive Care Foundation
Vision
A choice of Appropriate Palliative and Supportive Care Service for all.
Mission
To provide integrated high quality Palliative and Supportive care for Adult and Children and their families at Inpatient , Homecare , Day-care ,Out Patients and Hospitals .
Contact Info
| | | |
| --- | --- | --- |
| | Dr. Rumana Dowla | |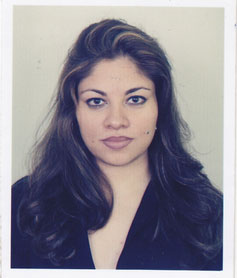 Dr. Rumana Dowla's vision is to create a Palliative Care Service which is culturally acceptable, appropriate, sustainable and affordable for the people of Bangladesh. Dr.Rumana , completed MB.BS from Lady Harding Medical College, New Delhi India in 1989 .Completed Internship in 1990. Postgraduate Training was in Paediatrics in BSMMU Hospital (PG Hospital),Dhaka, Bangladesh 1992-1993 ;She was Resident Physician at BIRDEM Hospital till 2002 .She completed her Masters in Public Health(MPH) ,Community Medicine from NIPSOM ,Dhaka and Core Modules in International Child Health ,Research Methodology from CICH , University College of London(UCL) UK . She was awarded the APHN - Lien Foundation Fellowship Scholarship in 2006. Completed GradCertPallCare from Flinders University,Australia with training in Palliative Medicine at Singapore National Cancer Centre ,Assisi Hospice ,HCA in In-pateint Care ,Day Care and Home Care ; She had also completed APHN Diploma in Palliative Medicine. In 2008 she was Awarded Commonwealth Scholarship for Diploma and MSc in Palliative Medicine from Cardiff University UK .In 2010 she was awarded Diploma in Palliative Medicine from Cardiff University, UK. She is Research Investigator at Amader Gram Breast Cancer Centre (Affiliate of International Breast Cancer Research Foundation) She is co-founder of NICRH Pain and Palliative Clinic in 2006 and the founder of Bangladesh Palliative Care Network . She feels this vision can be realized by building a strong "Network" between existing health care providers , palliative trained personnel along with community participation through awareness and training of physicians, nurses, social workers , volunteers etc. .Public Health and Palliative Care can create an ideal integrated community based service for people with life limiting conditions.
Bangladesh Palliative Care Network
Events & Activities