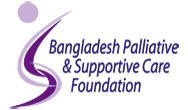 Bangladesh Palliative & Supportive Care Foundation
Vision
A choice of Appropriate Palliative and Supportive Care Service for all.
Mission
To provide integrated high quality Palliative and Supportive care for Adult and Children and their families at Inpatient , Homecare , Day-care ,Out Patients and Hospitals .
Contact Info
| | | |
| --- | --- | --- |
| | Sheela Rahman | |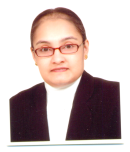 Advocate, Supreme Court of Bangladesh at Maxima.Legal
Current Occupation
Advocate, Supreme Court of Bangladesh at Maxima.Legal
Past Occupation
Senior Counsel at Syed Ishtiaq Ahmed & Associates
Senior Associate at Rokanuddin Mahmud & Associates
Director and Legal Counsel at American Express Bank Ltd.
Education
Council of Legal Education
University College London, U. of London
University of Calabar .
Experienced as in-house counsel and outside counsel of banks and companies. Special knowledge of legal aspects of banking and foreign exchange operations and transactions, islamic financing, syndications, escrows, data protection, internet banking; company formation and restructuring, shareholder agreements, company secretarial; corporate finance, bonds, foreign loans; employment contracts, policies and separations; telecommunications services.Litigation experience in bank debt recovery, share and shareholder disputes, merger and de-merger of companies, labour disputes.Interested in gaining experience in medical law and legal aspects of medical care.
Specialties
banking, commercial, company, corporate finance, employment, securities, telecommunications
Bangladesh Palliative Care Network
Events & Activities